In a world where consumers have more options than ever, customer loyalty really is the new marketing. Connaxis and Magneds started a partnership to bring the most innovative loyalty solutions to South America.
1. Why does Connaxis have a partnership with Magneds?
Looking at loyalty solutions, Magneds is the number 1 in the market. As a digital marketing agency they are specialized in online solutions and work for some of the world's leading brands like Heineken, Coca-Cola, Mondelez, Texaco and Avia. Since october 2016 Connaxis started a cooperation with Magneds in South America. We started in Peru and will soon conquer the rest of South America.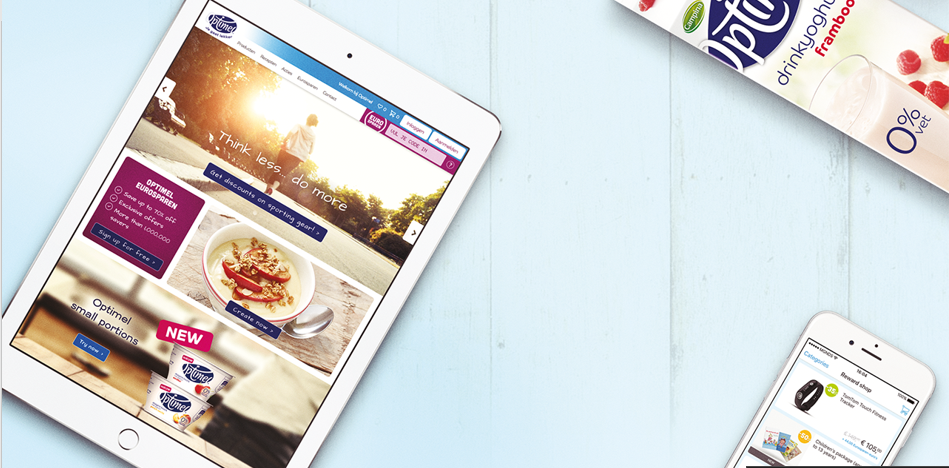 2. What are the benefits for our customers. How can the Magneds Loyalty Solutions keep them competitive?
A powerful combination of marketing strategy, innovative digital technologies and creativity allows brands to create valuable interactions, drive consumer demand, accelerate growth and create insights in consumer behavior.
3. Could you give an example?
A petrol chain knows, because of their app, exactly who their customers are: when they buy gasoline, which type, where they buy it and how much they spend. because of that knowledge they are able to give personalized rewards, special discounts, location based coupons and even presents when they come in the next time.
4. What are the benefits for the end-client/people?
The end client doesn't have to deal with the typical problems of the old-fashioned loyalty campaigns. With a simple digital collection mechanism, the client has no more lost stamps or physical stamp cards like we use to have. They can redeem their collected points at every time of the day. So convenient!
5. Sounds interesting! So how can we apply this technology in the real world?

In September 2016, Magneds launched with Heineken The Netherlands 'Heineken Beer-credit'. Now this is an award-winning campaign with nominations and awards for prestigious Loyalty industry prizes, including SpinAwards, DIA and 4 awards at The Loyalty Magazine Awards 2017 in London.
6. Why shall Connaxis call this a Magical Solution?
Heineken creates a bridge between beer sales in retail and the food and beverage industry. For the first time ever, Heineken enables customers to buy beer in the supermarket that is worth a freshly tapped beer in a local bar or restaurant. That is simply a magical solution!
7. Is Magneds active worldwide?
Magneds now also offers its solutions across the world. They have exclusive partnerships in Switzerland, South Africa and South America, and the first cases are a fact indeed.
8. So what about South-America?
In Peru, we are going to get started with one of the biggest pizza chains and one of the leading companies in the Petrol industry. We are going to launch Loyalty Promotion Campaigns to increase customer loyalty and serve as a source of customer data to enable cross-ups and upsell actions.
9. So I´m still wondering, what exactly is your role when we talk about Magneds and their loyalty campaigns?
As the country manager of Peru, I am looking to execute a couple of success loyalty campaigns with the country's leading brands. With this experience we will introduce the same concept in the rest of South America. I will be responsible for the execution and project management of these campaigns.
10. Any final note you would like to add?
Are you looking for smart and innovative loyalty solution? Don´t hesitate to contact me: mark.dee@connaxis.com. Let´s Make Magic!