Google Adwords renewed; Are you prepared?
Renewing Google Adwords has a lot of impact on online advertising and the strategy of your search engine management (SEM).
Google always wants to be ahead of time and follow market trends. Last month they announced a big change of the design on their Google Adwords blog. After the modification of the amount of paid search results, the design of Google Adwords will undertake a redesign as well. What do these changes mean for search engine management (SEM) and what do you have to take into account?
The modifications have to improve the usability
End of February, Google changed the way of displaying paid search results. Normally you could also find paid search results on the right side and below the search box. Now, paid search results are exclusively displayed below the search box and, instead of three, you will find four paid search results. They placed the extra paid search result about the organic results. This is a huge adjustment, as in some cases the organic search results will be shown below the fold.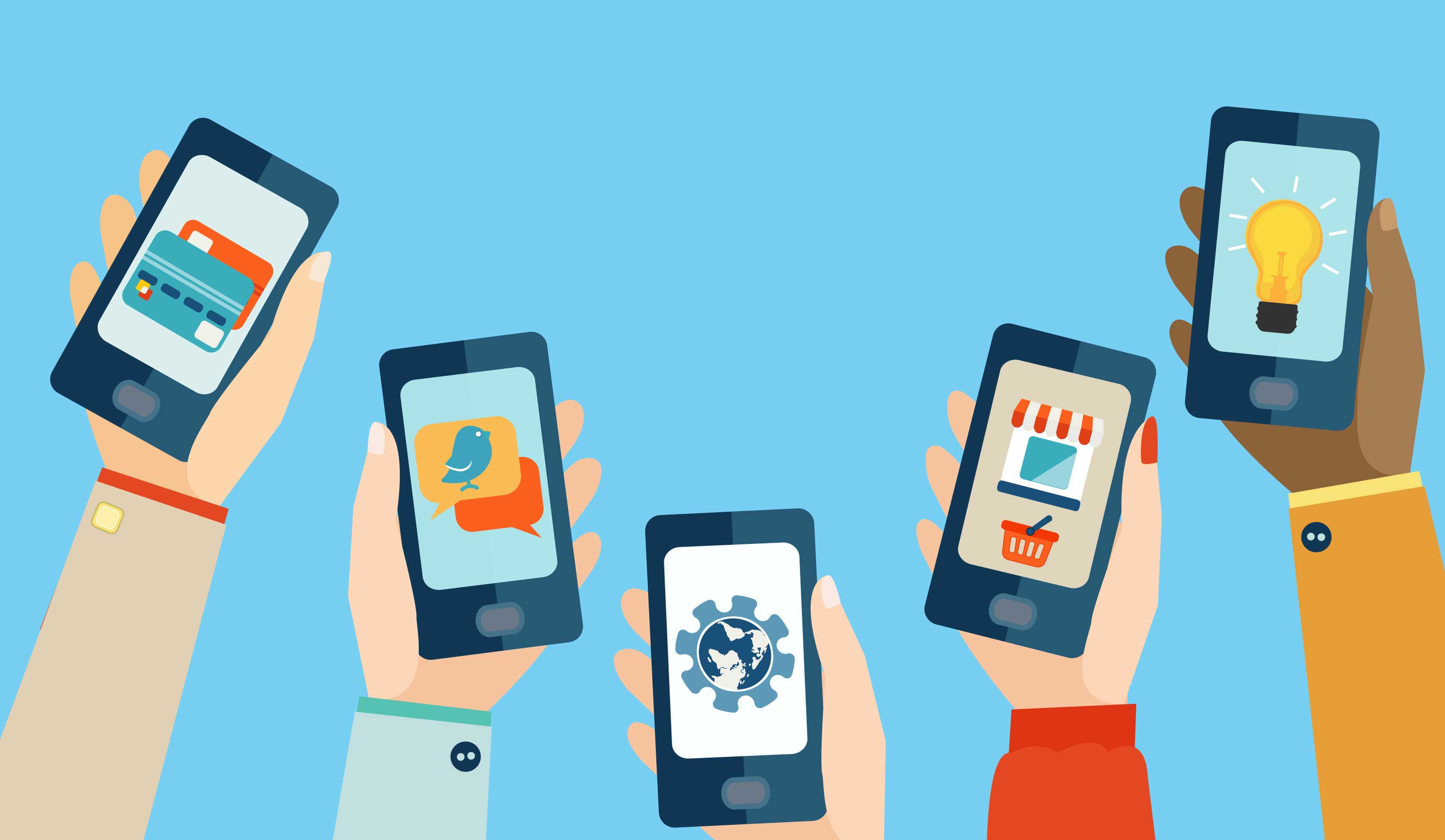 During a keynote discussion on the SMX Advanced in Seattle last June, Jerry Dischler (Head Product Management of Google) explained that Google Adwords was designed for the digital world 15 years ago, but nowadays it is more relevant to consider the importance of the mobile market. Search Engine Land talked to Paul Feng (Head Product Management of Adwords) about this transformation. Consumers use their smart phones day and night, they get more in touch with online advertising and the demand for online advertisers is rising.
From their internal research they found out that advertisers consider Google Adwords more as an advertising tool that focuses on products instead of branding. Also, the designed features are making the tool more and more complex and the design seems to be outdated. To adapt to the demand of advertisement online, changes are necessary. The changes will have positive effect on the usability of Google Adwords a visibility on mobile phones and, on the same time, will increase the amount of active users in Adwords.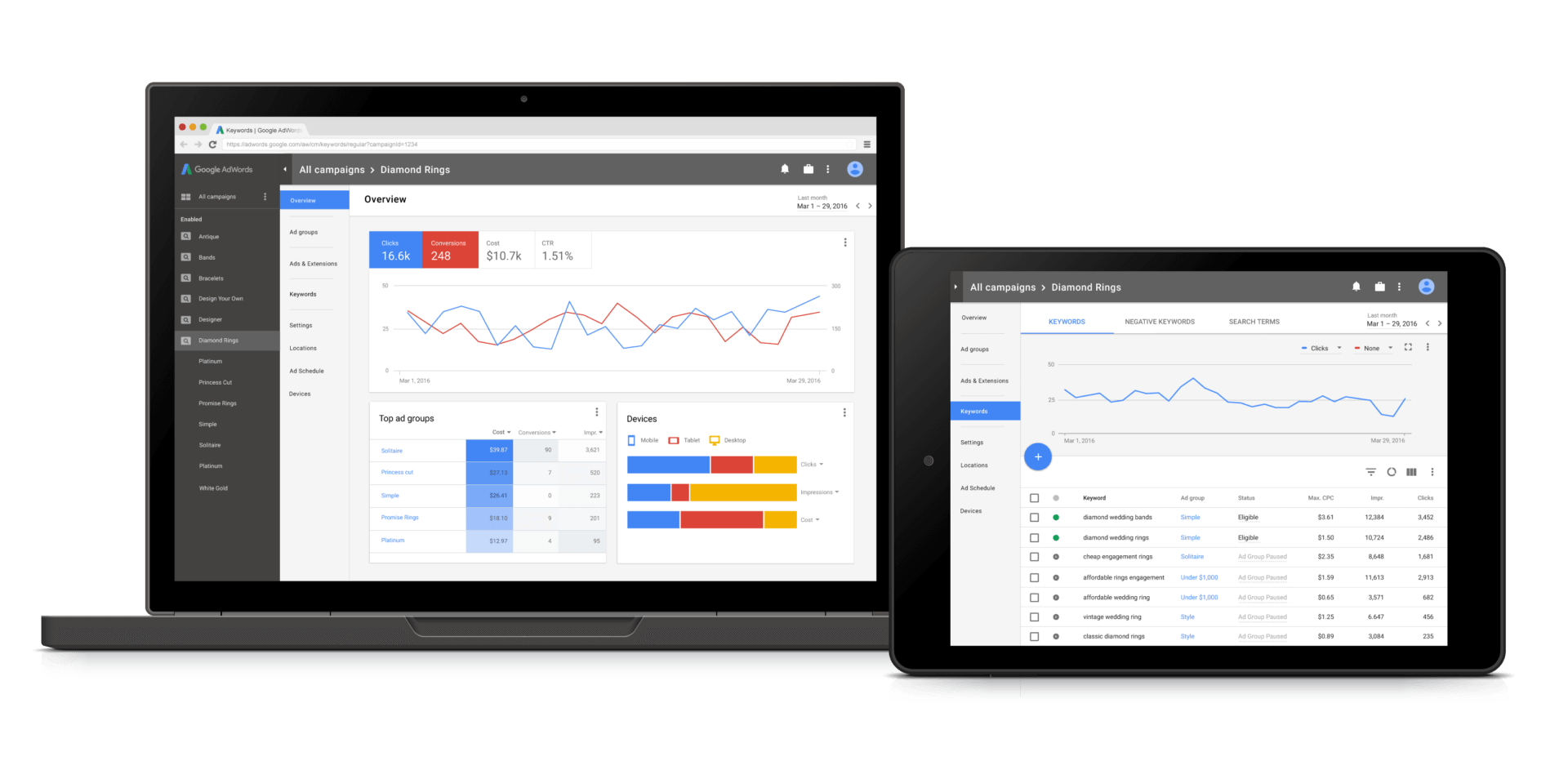 Adwords provides more personalized search results
Previously said, the changes within Google Adwords will affect Search Engine Management (SEM), as well on desktop as mobile. Dutch research revealed that organic impressions lowered with 21% and the click through rate of the paid searches increased slightly. The change of extra paid search results cause less distraction and more focus on paid and organic search results. Important is to use an integrated strategy to optimize search engine results (SEM and SEO).
Furthermore, the use of local information is essential. This so-called local pack is placed above the organic search results and in some cases the organic search results will be shown below the fold on the first page of Google search results.
Last, we get back to the effect of changes within Google Adwords concerning design. At the moment there are many organizations that use Google Adwords for their online advertising. The expectation is that this new design will improve the usability (UI and UX) of Google Adwords and that the amount of advertisers will keep on rising. Paid searches will be more important, more entrepreneurs will be interested in advertising and organizations will have to need to survive in this highly competitive market.
Remains your website visible?
A solid solution for search engine advertising (SEA) success doesn't exist. With enough budget you could manage your paid search results and with specific keywords you could optimize your organic position. However, most importantly is to take all the aspects into consideration and that you keep up with all trends and possibilities within online advertising. After launching the new design, the amount of users of Google Adwords will increase significantly. Because of that it is necessary to stay competitive in online advertising. Do you have an idea how to manage your online advertising strategy? Please let me know and I will help you with creating a unique online advertising strategy.