Toys are for kids, e-commerce for adults. A review of the new Toys"R"Us website
Posted on August 25, 2017
They have been preparing and mentioning it for a while, a brand new website would be launched in the summer of 2017. Big brand Toys"R"Us had an outdated website for years and acknowledged it took them a while to get serious with e-commerce. "Some organizations recognize faster than others there are shifts in the ways customers want to be communicated with and the way customers want to purchase products,'' says Toys"R"Us CEO David Brandon in an article on USA Today.
So what actually made them realize? "The website really represents the front door of our brand,'' said Lance Wills, Toys R Us' first global chief technology officer who noted that more than 60% of the company's customers visit its website before deciding to go to an actual store. "In a year to two years, we have to catch up on 10 years of innovation and that's no small feat.''
60% is a very normal figure nowadays and companies not realizing that the customer journey is by no means linear anymore will fall behind fast and hard. It still surprises me that big brand like Toys"R"Us somehow realize this too late and need to make up a great deal.
Now with their new website online, let's see what they improved and where they still may be falling behind.
The menu structure has changed to make it easier for users to search and find products.

The first notable thing is the big search bar with a great catchy phrase to start, this however was already on the outdated website but a strong element they kept and improved because it's right there not to be missed.

The shop by menu is new, this was sort of a mix in the past where one had main menu items and a search via a product category dropdown. There was no real structure here that made real sense. The new shop by menu has improved this (Though I'm not sure about the hamburger icon, was that necessary?)
The shop by menu unfolds in a megamenu where you can drill down into categories or find options like the gift finder. This is a great way for users to navigate and explore what options Toys"R"Us has to offer. A minor point here is that the fade out of the website does not apply for the header, my focus has to go to the menu hence no added value in keeping the header clear.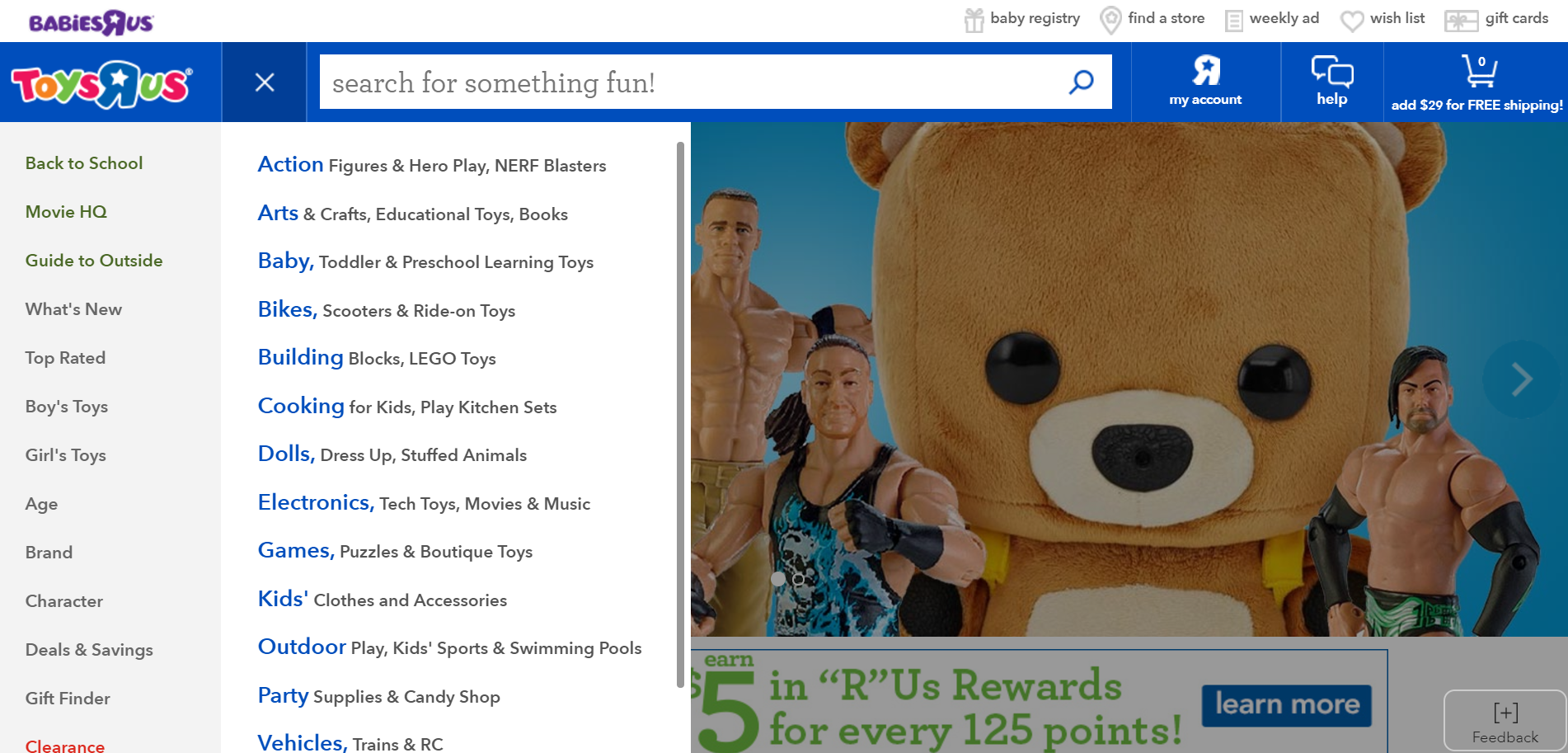 Another interesting element is the shopping cart icon which indicates a free shipping condition. It's not necessarily a bad place to show this unique selling proposition however on the homepage only near the footer is Toys"R"Us really telling me why I should buy from them, this is a classic but missed out opportunity. USP's remain the most important element on an e-commerce website!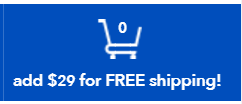 Moving on to the product page, the first thing I noticed was the big product picture and the fact that it was not the boxed version of this toy. I really love this improvement, what better way to intrigue and entice the user! Another great element is the sidebar, it's a sticky sidebar so while I read more about the product, the big add to cart button remains in sight always.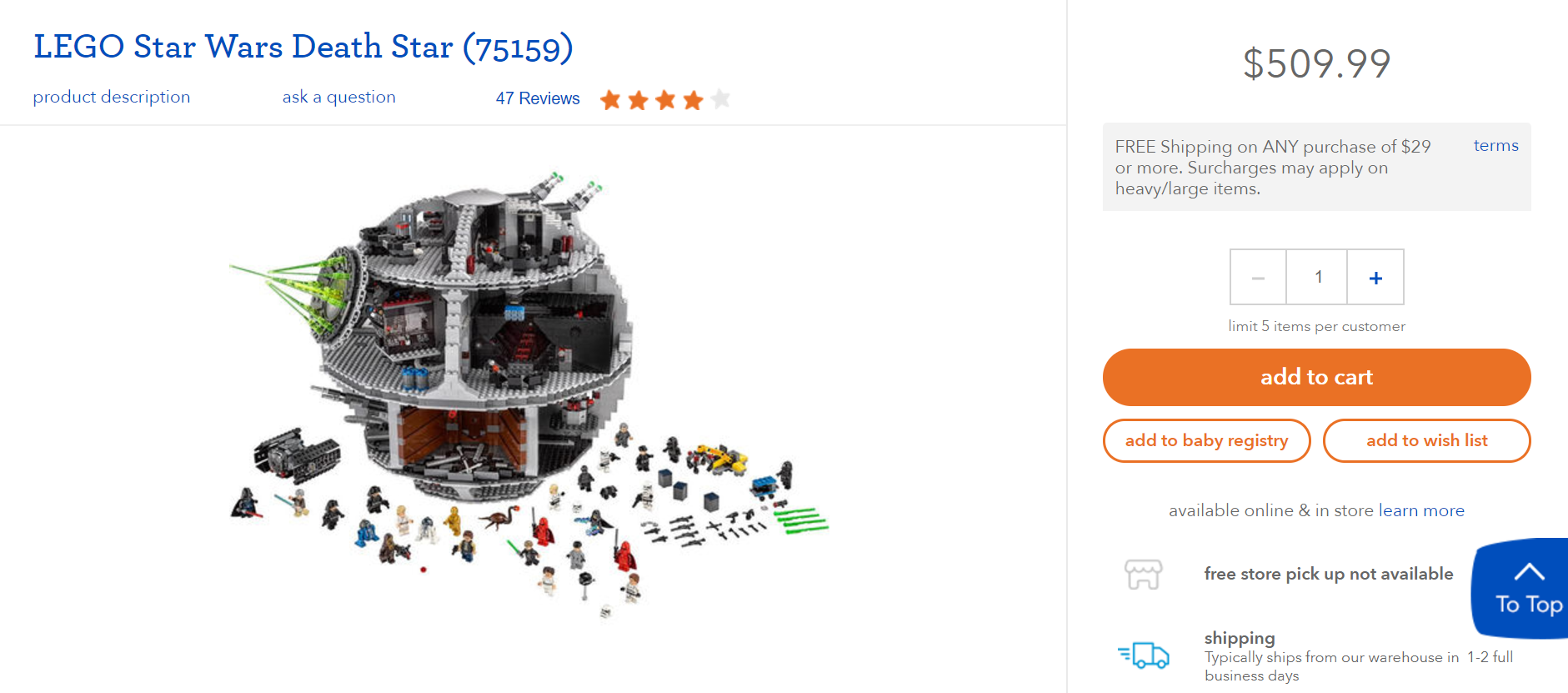 Moving on to the shopping cart.... and here is where I had to double triple check whether this was really happening. While browsing in chrome I faced a MAJOR flaw: There is no button to continue!!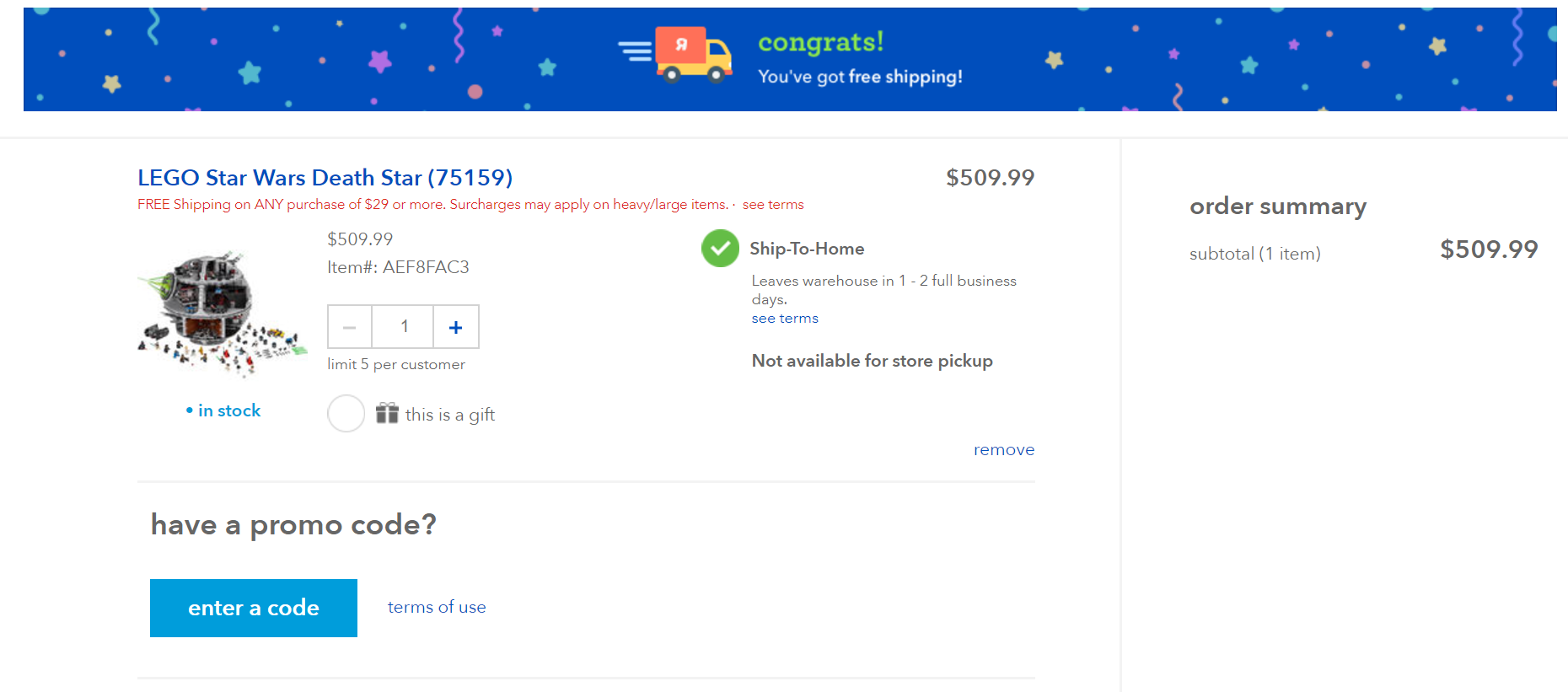 So I moved to Firefox to check and indeed the button exists:

This of course will hurt sales significantly (a colleague of mine actually had in both chrome and Firefox!) , but the more concerning item for me is how long has this error been online? Now I understand constant surveillance is probably too much but with any analytics tool one can see that in Chrome the conversion must 0% and/or the dropout rate of the shopping cart page a 100%, hence a serious case to investigate. A manual check or a session recording tool easily would explain the why of those devastating numbers.
Still in awe I decided to move forward in Firefox to review the checkout page.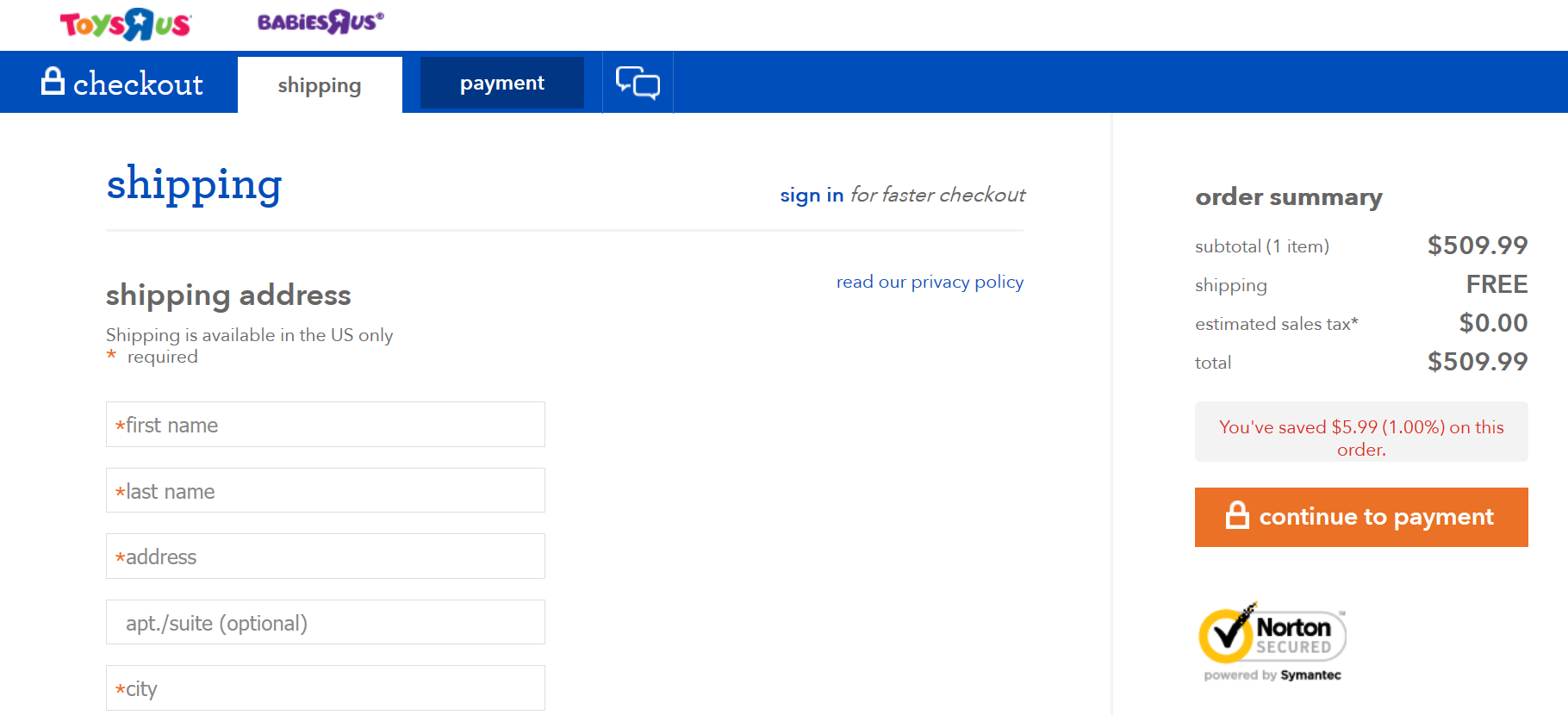 There seems to be a 2 step though it's not clearly indicated. This maybe on purpose as the first step is clear and the page overall gives me a great overview. I like a little detail they did with the fields:

While typing the field name appears in the border of the box. Subtle but a helpful detail while filling in the form. While filling in I noticed there was no validation going on, an improvement can be to add a checkmark when a field is filled in, giving the user confidence to continue and making sure to receive correct data.
In step 2 I love the review before paying option together with paying directly. Actually paying is a hard step for a lot of users for a whole bunch of reasons that I won't go into in this article but by giving this option voluntarily users who are still doubting can double check while other users are not bothered and irritated by showing yet another overview of their order.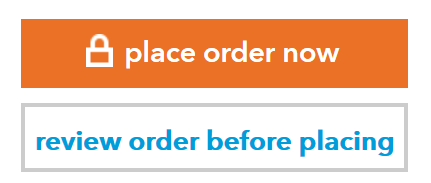 The checkout page overall is pleasant to go through, big titles indicating what's next. Big green check marks for my selections and subtle extra options (not to obvious to distract me). The fact that I used the word pleasant is a great compliment as it should be like this in a checkout page.
An element in general that is missing is real time personalization, a very powerful tool to really engage with your users and clients to show relevant content at the right time and place with a personalized message. That would take Toys"R"Us to the big league of e-commerce.
These were just a few observations I listed here, there were many more both positive and negative. All in all Toys"R"Us made a great leap forward with revamping their website but I'm curious to see if they now made a structural change in their approach towards e-commerce. Will we see continuous improvements over the course of the next months or will we have to watch this new version die a slow painful death again? Due to the chrome error we will know pretty fast, if this error remains for a couple of days then unfortunately that will confirm that Toys"R"Us is most likely not using a conversion optimization process which they clearly are in dire need of!